Grandma's Favourite Indian Spice – Turmeric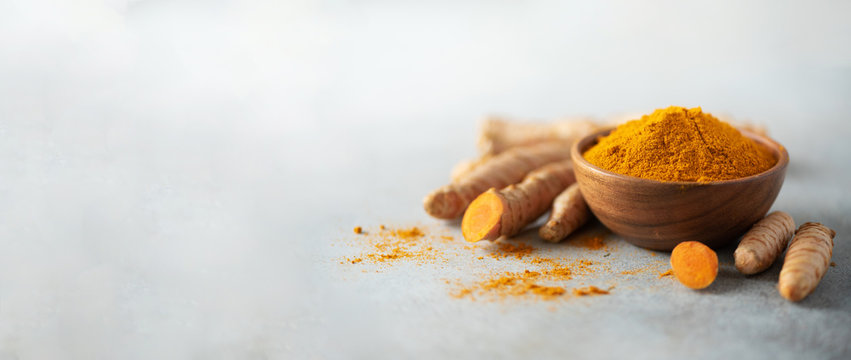 The golden spice, turmeric, dates back to almost 4000 years and has a huge significance in Indian cuisines and religions. Turmeric is an indispensable Indian spice found in every spice box. The bright yellow colour with a musky, pungent taste adds colour and vibrance to any dish. As a medicinal herb, turmeric has multiple health benefits and is a proven element in curing ailments at home. The anti-oxidant, anti-inflammatory and anti-bacterial properties of turmeric make it our grandmother's superhero as it saves the day with quick and effective home remedies. Honouring the favourite spice of our ancestors, Tit-Bit Spices has a rich, yellow, aromatic Turmeric powder that will become your best friend on the first try!
But, first, let us find out some beneficial home remedies from our grandmas in the spice in the spotlight "Turmeric" and how to include it in our diets regularly.
Tip 1
The best Indian spices are used in homemade pickles and garam masala and turmeric is one of them! Turmeric is an important ingredient to preserve pickles for a long time and adds a rich golden yellow colour and an intense taste.
Tip 2
Cut your hand while cooking? Need a quick first aid? Sprinkle some turmeric powder on the wound and keep it dry. The anti-septic properties of turmeric will act as first aid and help prevent any infection.
Tip 3
Tit-Bit Spices' special tip: Mix raw turmeric powder with coconut oil and apply it on any wound, cut or bruise for two-three times a day and watch it heal quickly without much pain.
Tip 4
Another tip for healing wounds and cuts is to add a pinch of turmeric powder to 1 teaspoon of warm mustard oil and applying to the affected area with a cotton ball or a soft clean cloth. This will protect your wound from getting infected and start the healing process instantly.
Tip 5
Want relief from cold, cough and congestion? Here's some desi advice for you – warm some milk with turmeric and a pinch of black pepper. Drink this before bedtime and cure your cold and cough without any medicines effectively.
Tip 6
Want to stay healthy, physically fit and build your immunity? Our favourite Indian spice, turmeric, can help you with that. The anti-oxidant properties of turmeric boost the body's immunity preventing you from falling sick often. Mix some turmeric powder in warm water with crushed cinnamon, black pepper and honey and drink this every morning to boost your immunity.
Tip 7
Detox with Turmeric! Detoxify your body from all the unhealthy junk food with the help of a perfect morning drink. A glass of water with honey, lemon and turmeric can help detox your liver naturally by thinning the bile and eliminating it from the body.
Tip 8
Turmeric is a herb with various health benefits. Its anti-inflammatory properties can help relieve joint pains and stiffness. It is known to cure arthritis and is a commonly used home remedy.
Tip 9
Who knew turmeric can help to keep your heart healthy? Well, turmeric is a versatile spice that improves the overall functioning of the heart keeping it healthy and happy. Our ancestors certainly knew the power of turmeric and this is why it is a key spice in the Indian masalas and cuisines.
Tip 10
The next home remedy is for your digestive system. Ayurveda considers turmeric as a healing agent as it is helpful with various gastrointestinal problems.
Tip 11
The reason for our grandparents to live a long, happy and healthy life is turmeric! Turmeric being an anti-ageing supplement keeps them young at heart and adds a glow to their skin. About time we started consuming turmeric to prolong our life!
Tip 12
With various health benefits of turmeric, applying raw turmeric powder with honey on your face can help prevent acne and pimples. Turmeric adds glow to the skin and also prevents ageing and wrinkles.
These simple yet amazing tips can help you change your lifestyle and make your life happier and healthier.
Are you ready to boost your immunity, detoxify your body and live a long, happy and healthy life with Tit-Bit Spices' Turmeric Powder? Order for your kitchen and for your friends and family today!