Summer in India is not just a season, it's a vibe! Every summer brings back the nostalgia of endless days spent with cousins and friends playing gully cricket, board games and enjoying kulfi, ice creams and mangoes. As we grow up, these summer memories remind us of our childhood and the carefree days we lived. What if we could relive those summer memories with healthy and soothing drinks? Tit-Bit Spices has a perfect plan for that!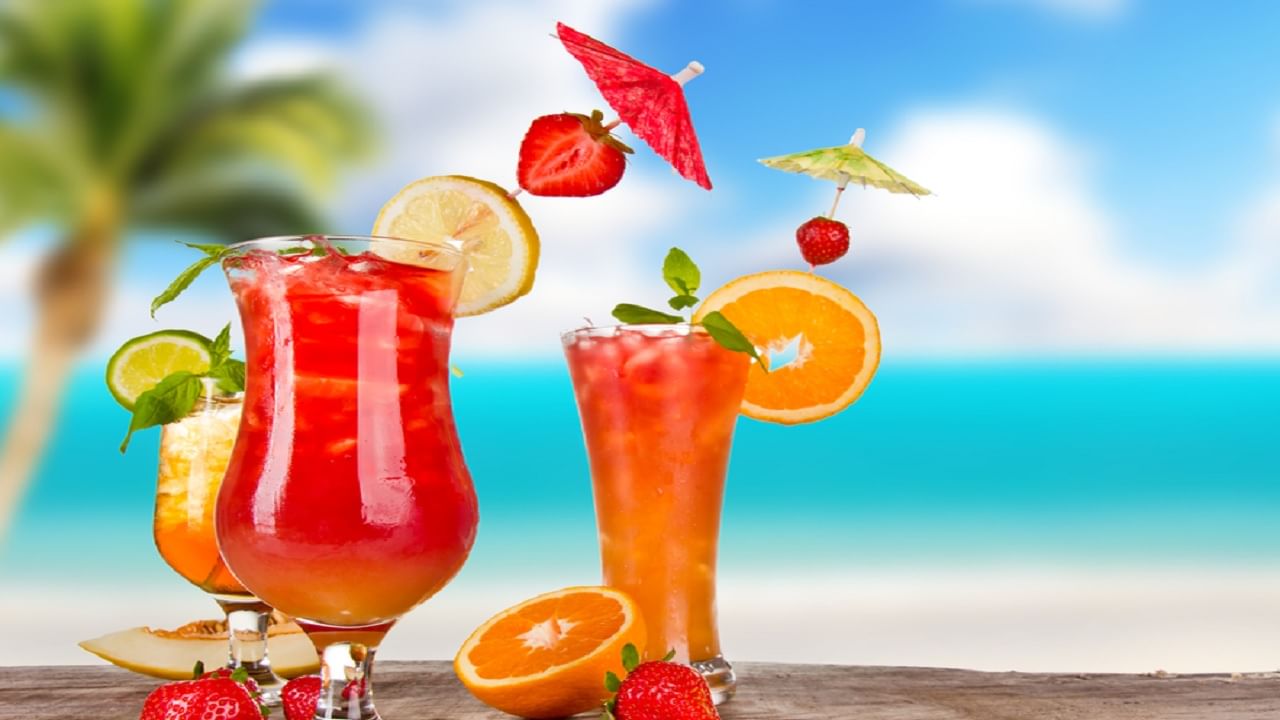 Hit a pause on our fast-paced life and enjoy the last few days of summer with these three amazing drinks. These drinks are the perfect blend of summer fruits and the best spices that will help you beat the heat.
Drink 1 – Kesar Mango Lassi
There's no summer vibe without mangoes. Everything made out of mangoes is a treat, and this Kesar Mango Lassi is surely your next favourite drink! The richness of Kesar and the sweetness of mangoes are the best combo for a summer day. Plan a house party with friends or family and serve this fusion drink this summer! Here's what you'll need –
What will you need?
Kesar
Ripe Mangoes
Curd
Chilled Milk
Sugar/Honey
Almonds for garnishing
Ice cubes
How to make it?
Step 1 – Mix a pinch of Kesar with two spoons of warm milk and keep it aside as it releases its flavour and aroma.
Step 2 – In a blender, add ripe mango pulp, curd and some chilled milk with sugar/honey as required and blend until you get a smooth flowing consistency. Then mix the Kesar infused milk and stir well.
Step 3 – Pour the lassi in your favourite glass with crushed ice and garnish it with chopped almonds. This Kesar Mango Lassi will wow you!
Drink 2 – Chat-Patta Watermelon Juice
Watermelon is another summer fruit that has our hearts! This super hydrating and sweet fruit is the go-to solution for a hot afternoon, and now, we're adding a chat-patta twist to make this fruit even more refreshing! Grab a pack of Tit-Bit Spices' Chat Masala for a unique taste of spices that elevates the taste. Our Chat Masala is an all-in-one seasoning that leaves a tangy, sweet & spicy and savoury taste in your mouth. This Indian spice masala is the secret to one of the best summer drinks you'll ever have!
What will you need?
Tit-Bit Chat Masala
Watermelon
Lemon
Ice Cubes
Mint leaves for garnishing
How to make it?
Step 1 – Add watermelon chunks to a blender and blend until smooth.
Step 2 – Squeeze the lemon juice and add Tit-Bit Spices' Chat Masala as per your taste.
Step 3 – Enjoy this cooling and healthy drink in a tall glass with a garnish of fresh mint leaves.
Drink 3 – Mint and Jeera Chaas
If you're looking for a savoury summer drink, then this special chaas is made for you. With jeera's anti-oxidants, mint's cooling properties and curd's probiotic benefits, this chaas is healthy and fresh for any day! Tit-Bit Spices' Cumin Powder will add a rich, nutty and smoky taste to the drink. This drink can also help in digestion and cool your gut. Let's make it –
What will you need?
Tit-Bit Spices Cumin Powder
Curd
Fresh Mint leaves
Salt/Black Salt
Water
Ice cubes
How to make it?
Step 1 – Add curd and fresh mint leaves in a blender and blend until smooth. Add water for a flowing consistency.
Step 2 – Add a pinch of Tit-Bit Spices' Cumin Powder to the mix and stir well.
Step 3 – Add salt/black salt as per your taste and garnish with mint leaves and enjoy this chilled mint and jeera chaas with your lunch.
Make summer and every season memorable with Tit-Bit Spices. Made from the best Indian spices, Tit-Bit Spices gives an authentic texture and fresh aroma to your every dish.
Check out our range of blended spices, whole spices and our newly launched No Onion-No Garlic Oriental mix and add them to your kitchen today!